Troop News
Subscribe to posts
We are excited for a great weekend of celebration for Troop 400! Below is a schedule of events, with links to the Troop website for events signups, where needed. 
As of Tuesday eve, we have almost 150 people registered to attend this weekend's festivities! We look forward to seeing you there!
Friday, 7/20
   7:00PM - Until -   Set- up tables, chairs, stage/podium, decorations at Gymnasium/FLC
Saturday, 7/21
  5PM - Doors open for Celebration and Dinner, fellowship and swapping stories 
  6PM - Dinner is served/started
  6:40PM (approx.) - Celebration and Memories Program
  8:00PM - Tear down/Clean-up gymnasium
Sunday, 7/22
  7AM - Reveille; Break camp
  8AM - Depart/pick up at camp
Man-O-Man, the T400 30th reunion celebration and all the related activities is just around the corner. Here are some more particulars - and some areas with which we will need the help of all Troop members!!
1. If you haven't already done it - make your reservation NOW!!  Maggiano's IS CATERING AND THEIR FOOD IS ALWAYS GREAT!
2. We're 
setting up and doing some decorating on Friday evening
 starting at 7pm. We need Scouts and Scouter families to help put out tables and chairs, arrange movable dividers, and put up decorations. If you can help, let Ms Bosecker know (
sj3bosecker@gmail.com
)
3. 
Saturday morning service project 
- some simple work to help clean and spruce up the area around the picnic shelter and gravel trail leading to the flag pole. . We will have some tools at the site, but need a few more tools (yard rakes, shovels, and gloves) and a few more bodies to do the work! Let Mr Howe (
jhowe888@aol.com
) or Mr Gordon (
r.gordon@mindspring.com
) know if you are going to be able to help.
4. Sat eve dinner and Celebration - Doors open at 5p, dinner starts at 6p, celebration starts a little after 6:30p. We are asking all current T400 Scouts and Scouters to attend and wear Class A uniform. We'll need a few boys to help with seating, assist with checking people in as they arrive, and any last minute decorations or activities.
5. Campout Sat evening-  starts after Ceremony and gym cleanup. Need to let Mr Howe know if you (and any members of your family) are camping with us! Campfire planned - unless it's pouring rain!  If it starts raining hard - we have a plan B (in the form of a big old gymnasium floor...!!
PS -  Mr Howe is still looking to borrow or find a Camp Cherokee T-shirt to finish up our "shirt line" display. Let him know if you have one he can use for the event!!
This is gonna be A BLAST - and we hope you can join us!!
What to Bring
Other than some basic items, different people and units will bring different items with them. A good exercise is to think about your perfect week at camp, and bring the items that you see in your mental picture. If you want to spend the afternoon fishing on the edge of the lake, don't forget your fishing rod and tackle box. To help keep you from forgetting those all important items, we have a list below to help you when you are packing.
Personal Equipment
Complete Scout uniform
T-shirts
shorts or long pants
swim trunks
any Merit Badge-specific clothing
underwear
socks
insect repellent
Footware for Boating
hat, if desired
sweater or jacket
extra shoes or boots
poncho or rain gear
notebook and pencil or pen
Scout Handbook
merit badge pamphlets (if needed)
watch (very important)
washcloth and towel
toiletry items (soap, shampoo, toothpaste, etc. No glass bottles)
flashlight with new batteries
sleeping bag or sheets & blankets
alarm clock (optional)
disc golf disc (optional)
pocketknife
footlocker or suitcase or backpack
laundry bag
hand sanitizer
Unit Equipment
Unit flag
First aid kits
Patrol flags
Bow saws
Lanterns
Rope
Extra plastic
Brooms
Water hose
What Not to Bring to Camp
Personal rifles or other firearms, ammunition, and bows, including paintball guns, are not allowed in camp; only those supplied by the Shooting Sports area are to be used. Sheath knives with blades longer than 4" are also not allowed at camp. Any such equipment brought to camp must be delivered to the Camp Director when the unit checks in; it will be returned when the unit checks out. In addition, no pets of any kind are allowed at camp; this is policy of the Boy Scouts of America and includes visitors. 
Finally, we strongly recommend that items such as mobile phones, radios, music players, electronic games, and other electronic devices not be brought to camp. Summer camp is an outdoor experience, and these items are not appropriate to that experience. Camps are not responsible for personal or Unit items that are damaged, lost or stolen. 
Tips
Have Scouts bring a footlocker or locking suitcase and provide an extra key for the unit leader. That way, if one key is lost, the spare one will be stored safely. With the heat and humidity of June and July, it would be advisable to have a change of clothing for each day of the week. Cell phones for Scouts are not necessary. Considering that there are no provisions to charge them and that reception is weak at best, Scouts are advised to leave them at home.
Urban Community AgroNomics has a number of potential Eagle Projects requested. Click on this link for their
Contact information
and to inquire about ways you can help! A sample of requested projects is attached.
Troop 400 will be camping on the Reed Gold Mine State Historic site property September 21-23rd. Scouts will have the opportunity to also earn the Mining in Society merit badge, taught on site. This is a great opportunity to camp in a unique historical site, and to earn a rare merit badge, all in one weekend!
Signups are available on the
Troop Events Page
. Please note- there is a separate Merit Badge signup, as space is limited to 20 Scouts for the class.
Durham Scouts will place flags on veterans' graves, Saturday, May 26, 2018, 10:00 am to 1:00 pm at Woodlawn Memorial Park, 
 Service Hours will be awarded for participation, please wear your Class A uniform. Signup here.
When:

May 22 at 6:30 PM in the Scout Room

Taught by:

Mr. James



Scouts should do the following prior to this meeting:




·

              

Learn about the following disabilities awareness terms: disability, accessibility, adaptation, accommodation, invisible disability, and person-first language.

·

              

Learn why proper disability etiquette is important, and how it may differ depending on the specific disability.

·

              

Learn how people with disabilities take part in a particular adaptive sport or recreational activity. 

·

              

Week 2, on 

May 29

, we will have a speaker come in to cover requirement 3 b.

·

              

This merit badge will also include the opportunity for a field trip.

·

              

 Other details for the remaining meetings will be sent soon.  If interested, please contact Wil James.

·

              

This is a great badge to earn and not available often

.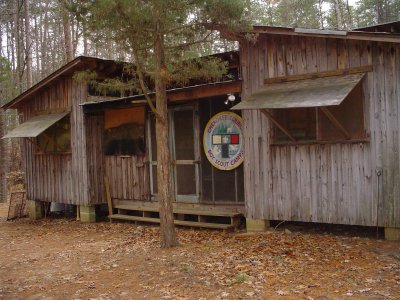 Troop 400 will be headed to Hemric Scout Reservation on the weekend May 19th-20th. This will be a boat-in camping trip, and all Scouts will need to pack as if they were backpacking. We will not be cooking as patrols, so Scouts will need to plan their own food, as if they were backpacking.
Boat camping requires a few different needs than a typical backpacking trip. See the details below for how to keep you and your gear dry, and to have a good time.
Plan
Meet at the Scout Shed Saturday the 19th at 7:30 AM, and depart by 8:00 AM.

Drive to Longwood State Park (about an hour drive) and leave vehicles and boat trailers at the boat ramp

Canoe to Hemric Island, set up camp, and have lunch

Play, have fun, eat dinner, and campfire.

Eat Breakfast, break camp, paddle back to Longwood State Park, and depart home.
To Pack:
Gear Dry Storage Options:
Drybags are nice. There are some good ones available on Amazon:

5 gallon Buckets with lids (from Lowes or Home Depot) work well. Two of them should hold clothes, food, and a sleeping bag

2 gallon Ziplock bags in day back and day pack in trash bag



Personal Gear:
Shoes that can get wet, and an additional pair of shoes

Sleeping Bag

Tent  (recommend Scouts double up in tents, or hammock solo)

Flash light

Change of clothes & socks (swimming shorts or board shorts work well and dry quickly when paddling).

Sweatshirt/Fleece for windy conditions/night

Backpack stove and pot for cooking

Hat and Sunscreen



Food Suggestions:
Breakfast

Packaged oatmeal, breakfast bars, grits, granola, dehydrated eggs, pancake mix, dry cereal, instant tea or coffee, powdered milk, juice, fresh fruit, dried fruits.

Lunch

Jerky, dried fruit, fig bars, bagels, tuna or chicken in a bag, energy bars, nuts, smoked sausage, cheese and crackers

Dinner

Packaged meals, pasta, instant rice, ramen noodles, instant soups and sauces, instant stuffing, instant potatoes and tuna.

Consider bringing along some favorite spices (onion and garlic powder, basil, oregano).  Quesadillas are super easy: pack in cheese and tortillas. Warm, gooey cheese is phenomenal after a day in the cold. We like to throw in some packaged protein (chicken is great) and add that into the mix.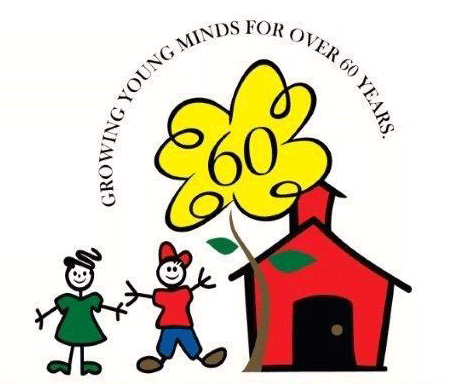 Please signup
here
to help with the Duke Memorial Preschool Spring Carnival, on April 14th!