Troop News
Subscribe to posts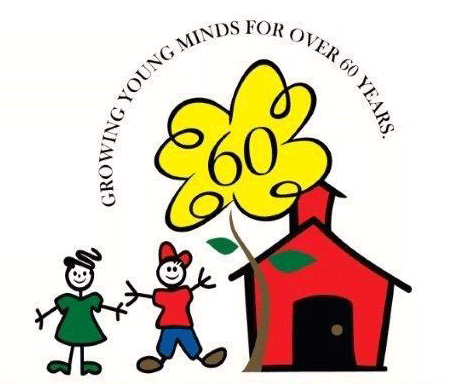 Please signup
here
to help with the Duke Memorial Preschool Spring Carnival, on April 14th!
We'll be going to Camp Raven Knob July 8-14. The cost is $330 per Scout. A $150 deposit is due by March 13, as are merit badge selections. Please email with questions.
Camp Durant summer camp will be June 24-30. Cost is $300 per scout. An information meeting will be held in the next few weeks to get paperwork and merit badge selections started. We have 8 scouts signed up, but there is room for more. If you have questions, please email!
The Veterinary Medicine merit badge will be held on 
Saturday, April 14th at Eno Animal Hospital, 5242 N. Roxboro Rd. at approximately 10 am.

 This is a free merit badge that will be completed that day. If interested let Mr. Earp know.
The Spring District Camporee is coming in April, and we are looking forward to a Viking-themed event! 
We will have more information during upcoming Troop meetings on how to prepare. 
Things to look forward to include:
Viking

 

Boat Race

Catapult Range
Sword Fighting

   

Fire-building
Tautrekk- Viking Tug-of-War
Skinntrekk- More Viking Tug-of-War (the Vikings liked Tug-of-War)
Spydkast- Javelin!
Varpa- Viking Horseshows
H

atchet throw
All events will be competitive and earn gold that can be traded in the Viking Inn for Camporee items, the patrols that turn in the most gold will be the top patrols for Camporee.

Attention All Trail to Eagle Scouts!
On Tuesday, January 16, Mr. Menchini presented information on the process for obtaining the rank of Eagle in our district. The slides he presented may be accessed here
. Please contact Mr. Menchini
 with any questions!
One of our most popular camping trips of the year is rescheduled for March 10-11 at 
Camp Campbell
. 
What's Siwash?
Siwash was a originally a trade language used by European settlers and Pacific Northwest Indians in the 19th century, but the term "Siwash" has become a term commonly used to refer to camping without a tent. For our Siwash, Scouts will be camping without tents (building outdoor shelters), preparing their own food (foraged or packed), and enjoying the crisp fall weather!
What exactly will we be doing?
We will be learning how to build shelters & plan on sleeping in them, it would be a good idea to team up & build together.
We will work on starting fires without matches.
Fishing will be an option.
What do we need to bring?
Scouts are responsible for own food, there is water available at Camp Campbell.
Scouts should be prepared, and should dress appropriately for the 
weather
. This means layering
 could be important
 for this trip.
Scouts should bring $5 for their driver.
Essentials to consider packing:
sleeping bag
pocket knife
rain jacket
change of socks
flash light
small tarp
matches
water bottle
Poly-cord rope (50-100 feet)
Mess Kit
Extras:
Fishing stuff
dryer lint (for starting fires)
hatchet or pack saw if you have your Totin' Chip
Food Suggestions
Breakfast bars, or Ramen, trail mix (think small and light)
Foil, oil, and spices if want to fish and cook your catch
Soup mixes
Bagged tuna or chicken
What are the Logistics?
We will meet at the Scout Shed 0730 Saturday the 10th, and departing by 0800. 
We could stop for breakfast on Sunday if we wanted- if so, scouts would need extra cash.
We will return by lunch on Sunday the 11th. We will be sending out an ETA via the Troop Remind app.
A Scout is Courteous- Scouts should bring 5$ for their driver.
If you have questions about the campout, ask your patrol leader at the upcoming Troop Meeting. If you have logistics questions, please email the Troop Outdoor Chair.
The troop will be hosting its annual Freezeree on January 12-14 of 2018! This is one of our most popular campouts, and we will be set to enjoy all of the cold weather fun at Camp Campbell. 
A Complete Packing List is attached below.
Morning events include skills of Wood Yard, Fire Building and Tot'n Chip. Afternoon competitions will include: Knife and Tomahawk Throwing, Sling Shot, Fire Building, and an Iron Chef Cook-off. 
Scouts working on Communication Merit Badge: this is a great opportunity to lead a campfire or scouts-own service.
Signups can be made
here
. We will post more preparation details as the date gets closer.
Cold Weather Packing List
| | |
| --- | --- |
| Clothing | OTHER ESSENTIALS |
| Boots | Matches/lighter |
| Camp shoes (Tennis shoes, moccasins) | Notepad and pen/pencil |
| 2 changes underwear | Watch |
| 2 pair long underwear (polypropylene / Wicking best) | MISCELLANEOUS |
| 3 pair outer socks (synthetic or wool is best) 2 pair normal socks | Compass |
| Rain gear / coat | Pocket knife |
| 2 pair long pants (wool or synthetic best) | Sunglasses (Optional) |
| Nylon snow/wind pants (If snow or rain) | 2 Plastic garbage bags |
| 2 long sleeve shirts (wool/flannel) | Boy Scout Handbook |
| Sweater | EATING |
| Warm jacket | Sierra cup |
| Scarf, turtleneck shirt | Fork / Spoon |
| Stocking cap for normal use | Water bottles (1-2 1-quart bottles) |
| Extra stocking cap/head covering for sleeping only | Hand or foot warmers |
| 1 pair heavy gloves /  mittens (wool is good) | TOILETRIES |
| Gear | Towel and washcloth |
| Sleeping bag. (20 degree or below rated) | Camp soap |
| Extra sleeping bag, liner, or blanket, emergency blanket | Toothbrush & Toothpaste |
| Ground pad (ESSENTIAL!!) | Toilet paper |
| Small flashlight and extra batteries | Lip balm |
| Tent (Troop can supply if needed) | Sunscreen |
Special considerations when packing:
Cotton is bad, wool is good. Cotton retains moisture. Blue jeans and sweatpants are not advisable for winter camping, although dry sweat pants can be worn in the sleeping bag. Wicking synthetics are great for clothing next to skin. They wick moisture away from the skin and allow it to evaporate.
Layering is important

. One-piece snowmobile suits are good only when inactive and not

recommended for winter campouts. Throughout the day Scouts will be active, and need to wear layers of clothing that can be added and removed.
Putting clean, dry underwear on when going to bed is crucial

. Scouts will need to bring a

spare pair of underwear and long underwear that they can change into and wear while in their sleeping bags, as well as a pair of dry socks for sleeping. That night's underwear and socks can be worn the next day, as long as you have another dry set for the next night.
Most heat is lost from the head

. Bring a 2

nd

dry stocking cap for night, or a hooded

sweatshirt, to keep head warm and out of the sleeping bag.

When Sleeping- Do NOT breathe into your sleeping bag

– you will get wet and cold.

Dehydration can help cause hypothermia. Drink 2-3 liters of water during the day.
Come get some volunteer hours in helpng with the Aldersgate Christmas Tree lot. The Aldersgate Men will need help unloading trees this Sunday, November 19th, at 1PM. Scouts and adults can volunteer to help for any of three Tuesday nights in November and December by clicking
here
.
Please help support the organization that does so much to help out Troop!